The Book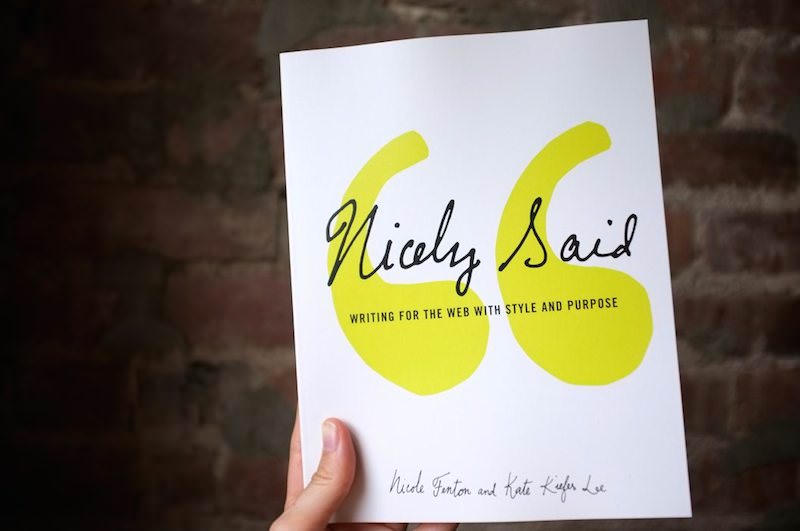 Whether you're a writer, designer, developer, or business owner, this book is for you. Kate Kiefer Lee and I share our methods for developing clear, friendly, and useful content in what .net Magazine calls a "fantastic, practical, and elegant guide to improving your web writing."
Featured Writing
Our work has to be clear—for hundreds of millions of people. If we want to get as close to that as possible, we need to test our content and our assumptions along the way.
I've noticed a huge gap between writers and designers in the professional world, and I think it contributes to the larger communication problems we face.
We build systems to help real people, but are we being that helpful in our interfaces? Or are we treating words as an afterthought and letting people fend for themselves?
More people miss work from stress and anxiety than physical illness or injury. In this post, I share a few things that help me cope with stress and trauma while serving others as best as I can.
What if writing comes from a place of not knowing, a place of exploration, seeking clarity, and wanting to communicate—a place for beginners?
Archives